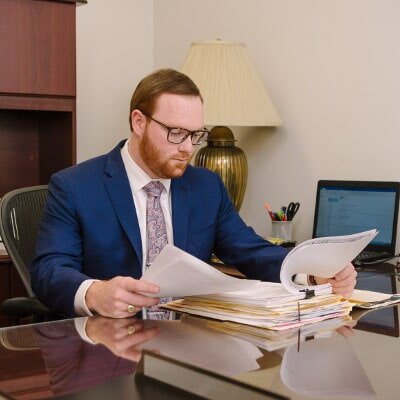 A spinal cord injury can severely change someone's life. It can also take away people's ability to take care of themselves. Moving forward, daily living expenses could see a dramatic increase and that's why it's important to be compensated for your spinal cord injury. At LEIP Law a spinal cord injury attorney can help you through this difficult time by getting you compensation from the responsible party that caused your spinal cord injury. 
The most obvious impact of a spinal cord injury is paralysis. That can be defined as full or partial paralysis, depending on the specifics of a spinal cord injury. But there are other ways people can be impacted by a spinal cord injury and they are as follows: 
Loss of bladder control
Loss of sexual functionality
Infertility
Numbness and stinging
Labored breathing
Finding Fault
At LEIP Law, we investigate the circumstances surrounding a spinal cord injury. That is done to determine culpability and identifying the party or parties responsible for your spinal cord injury. That could apply to a plethora of situations, people and organizations. Here is a closer look at some of the parties that could be responsible for inflicting a spinal cord injury:
Negligent driver – Car accidents are a primary cause of spinal cord injuries in the United States.
Violent criminal – Gunshot wounds and assaults often lead to spinal cord injuries.
Doctor – Medical professionals may fail to diagnose a spinal cord infection.
EMT – A failure to secure someone properly after an injury could worsen the situation.
Manufacturer – A faulty product could be responsible for the cause of a spinal cord injury. 
Expected Compensation For An Injury
Those who suffer a spinal cord injury typically see their lives permanently changed. Medical care can become an everyday occurrence as it is often a necessity for survival. When calculating compensation, there is a need to consider years, or even a lifetime, of medical costs. It is not an injury that is healed with a few months of therapy.
Compensation should also consider the impact of this injury beyond the mere cost of medical care. Both physical and emotional recovery is going to take a lot of time. There could be a lot of mental anguish as many lives are permanently changed. LEIP Law accounts for everything involved and is ready to be your Columbia, SC spinal cord attorney.